Alpbach: the centre of Europe for two weeks
What is the European Forum Alpbach? Every year this prestigious conference takes place in a small village in Europe to bring together young people and professionals from all over the world on the most important challenges of Europe.
"The European Forum Alpbach is an interdisciplinary platform for science, politics, business and culture. Established in 1945, the annual European Forum Alpbach and our events throughout the year address the relevant socio-political questions of our time.
We connect international decision-makers from all sectors of society with an interested audience and committed young people. Our goal is to create a dialogue across the generational, ideological and other lines that divide us." (EFA 2019)
---
The Alpbach experience
From the perspective of scholarship holders
---
Melissa (EFA scholarship holder 2019)
"It is a great way to meet people from different backgrounds."
Attending EFA was one of the best decisions I have ever made. With one week of academic and creative seminars to engage in and several interesting symposia to attend the subsequent days, I had the chance to learn about various topics that were connected to the main theme "Liberty and Security". Not only gives EFA you a platform where you can acquire new knowledge and be critical, it is also a great way to meet people from different backgrounds. I think this is one of the aspects that I valued the most. People from all over the world gather in the Austrian Alps to engage in thought-provoking conversations and to undertake leisure activities together. There is always so much to do that you might develop a fear of missing out, but just keep in mind: "the place where you are, is the place where you should be".
And the EFA experience doesn't have to end after the Forum! Since I moved to Brussels for a traineeship shortly after the Forum, a fellow scholarship holder invited me to a local event of Club Alpbach Belgium-Brussels. So, even outside of Alpbach I can keep extending my network!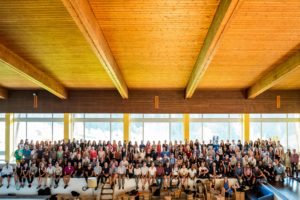 ---
Rogier (EFA scholarship holder 2019)
"An unforgettable experience with an unrivaled open attitude."
During the summer of 2019, I have had the opportunity to participate as a scholarship holder at the European Forum Alpbach (EFA). At the heart of Europe people around the world assemble at a tiny village to discuss global challenges in a profoundly accessible manner. Celebrating and embracing differences between people and cultures, thereby increasing mutual understanding. An occasion where new ideas are born, where speakers are listeners. An unforgettable experience with an unrivalled open attitude.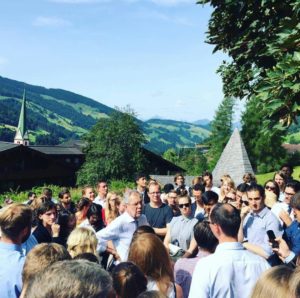 ---
 Emily (EFA scholarship holder 2018)
"Everyone should get the chance to travel to Alpbach and be part of this experience."
A perfect day in Alpbach starts at 8am with kaiserbrötchen, coffee and a chat with my Austrian host. During the day I attend a seminar on the physics of climate change followed by a seminar on reproductive rights. In between, I walk into the Austrian woods to stretch my legs and have a picnic. After dinner, I attend a fireside talk with Joseph Stiglitz and get to ask him some urgent questions on Corporate Social Responsibility. I make sure to save some energy for amazing dancing in de Fest-Hütte at night. The after-party takes place in the Jakober where intellectual debates continue till sunrise.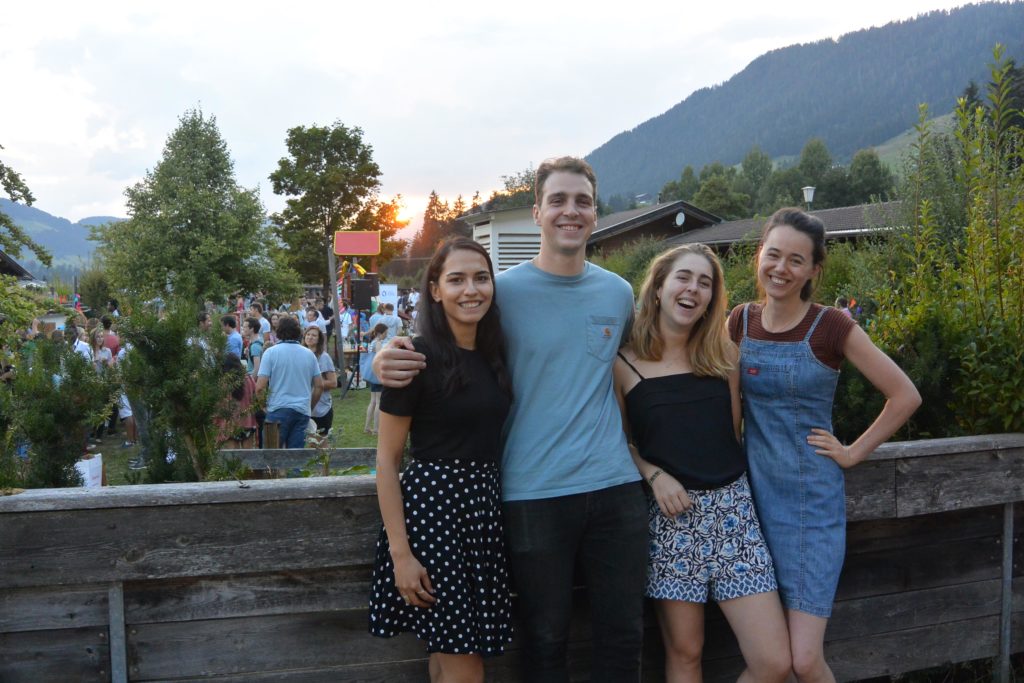 I completely underestimated how much I would enjoy the European Forum Alpbach. The combination of challenging debates and seminars, new evolving friendships and beauty of the scenic Alps made the conference an unforgettable experience. One day after my arrival in Alpbach, I already felt at home. It does not take long before you recognise most faces in the street of the tiny village. Meanwhile, you simply have to balance your intellectual and social life because the conference schedule offers an overwhelming plenitude of activities.
---
Aron (EFA scholarship holder 2017)
"Endless opportunities to learn and connect"
I was a scholarship holder at EFA 2017, which was themed "Conflict and Cooperation". A recent graduate in peace and conflict studies, my opportunities to learn, listen, challenge and be challenged were endless.
One of the valuable things about the Alpbach experience is that the seminar leaders, lecturers and other distinguished guests come with an open and approachable attitude. Whether a leading economist on the geopolitics of One Belt One Road, or a columnist for one of Turkey's last independent print media, they all share a willingness to engage with the young generation without all the barriers we put up with in our daily lives. What better opportunity for keeping each other sharp on the latest of global developments than two weeks of summer, with people from all disciplines, industries and walks of life stuffed together in a picturesque Alpine village? A year on, it strikes me how easy it has proven to stay in touch with those I connected with in Alpbach.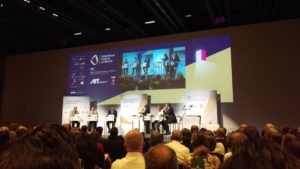 ---
Michiel (EFA scholarship holder 2015)
"Alpbach helped me re-evaluate my principles"
In 2015, I went to Alpbach as one of the only Dutch scholarship holders; I was immediately welcomed with open arms. This small village had gathered bright minds that were buzzing with excitement. Through seminars, professors taught me about the future of genetics, Ambassadors unraveled the intricacies of the UN Security Council and business leaders warned of the threats of inequality. Sharing ideas and thoughts with my fellows opened my eyes and helped me re-evaluate my principles. We debated, we laughed and we hiked up the mountains in the early hours to witness the sunrise. I will never forget my Alpbach experience.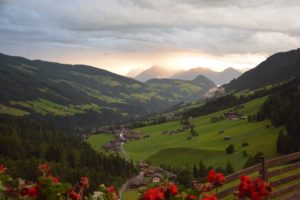 ---
Erwin (EFA scholarship holder 2014)

"Alpbach gave fresh input For my career plans"
In 2014 I had the chance to visit the Summer school of European Integration at Alpbach. The course was led by a profound expert who had a perfect feeling for the different national and academic backgrounds of the students. The inspiring sessions widened my view on the EU and even gave fresh input to my career plans.
While also visiting other seminars, fireside talks, sport events, concerts, debating competitions, diners and parties, there is never a dull moment in Alpbach. Waking up early every day with an unforgettable view on the mountains that surround you gives you lot's of energy for yet another day full of new impressions.