August 24, 2021 – EFA21 FAN session The Future City: A Green Haven We Can Call Home?
During EFA21 Club Alpbach Netherlands organised a digital FAN session about the future city. Together with Ian Banerjee (senior Researcher, future.lab, TU Vienna) and Camila Pinzon Cortes (researcher and designer at URBANOS) we discussed what sustainable urban transformation looks like. With 85 participants and proper moderation of Tycho Onnasch (entrepreneur at Forbes 30 under 30) it was a great success!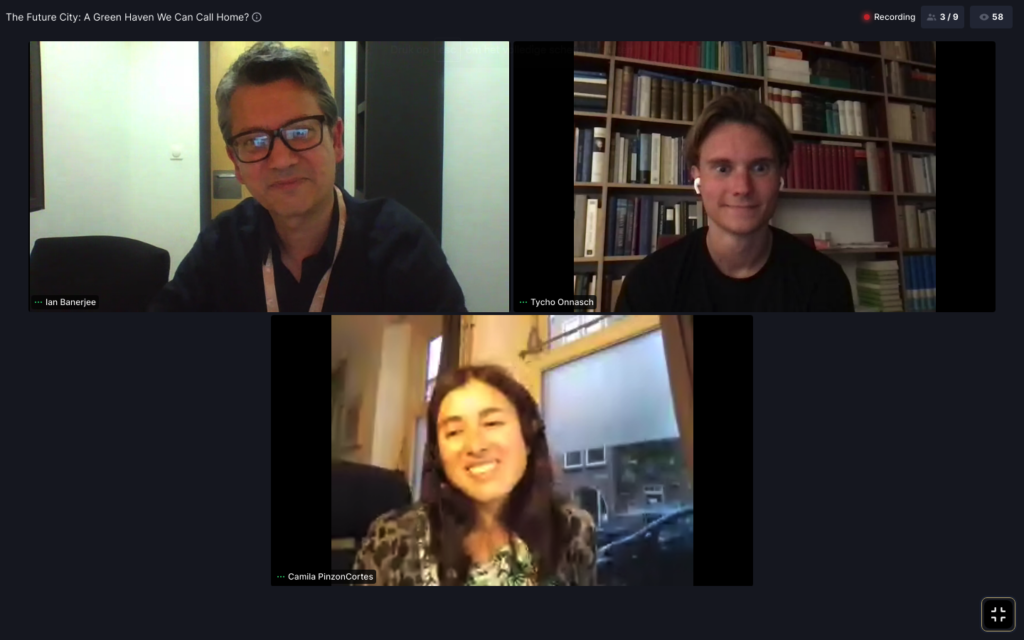 ---
May 18, 2021 – Panel talk The Future of Water
The 18th of May Club Alpbach Netherlands had its first (digital) event of 2021. Henk Ovink, Special Envoy for International Water Affairs, and Nathalie Asselman, a specialist advisor on flood risk management, gave us an insider's perspective on the challenges and opportunities in water management.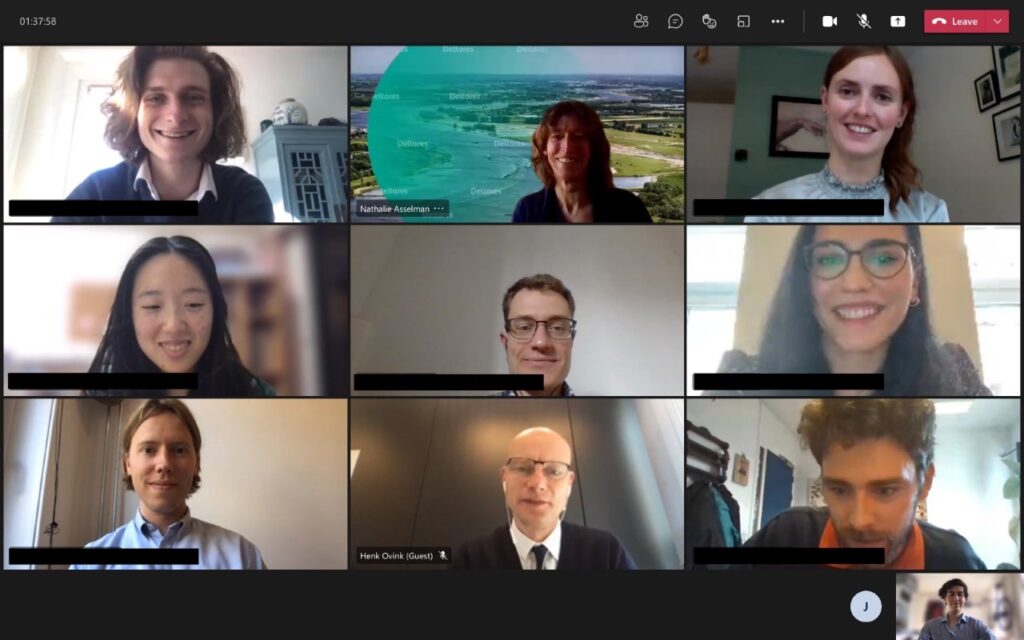 ---
February 04, 2020 – Lecture The Joint Challenge of Gloom and Prosperity
CAN, in cooperation with Amsterdam University College, invited Alexander Rinnooy Kan to give an insightful talk about the joint challenge of gloom and prosperity as an appetizer for EFA 2020. We were happy to explain the scholarship opportunities to many new faces!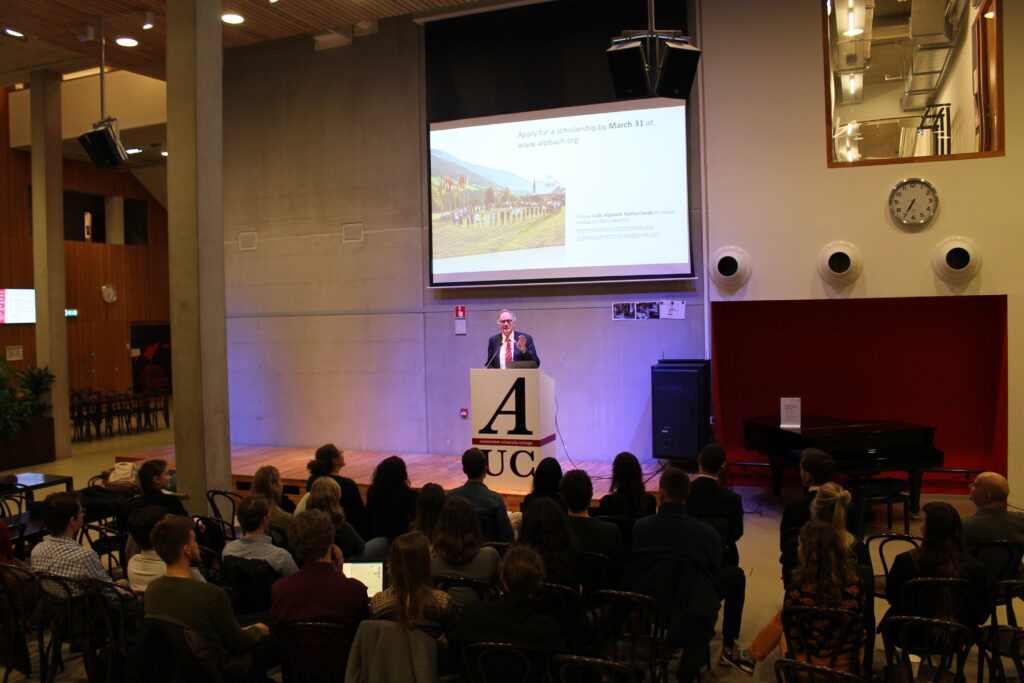 ---
November 28, 2019 – Alpbach Netherlands Autumn Meetup
Club Alpbach Netherlands is also here for those who have been to Alpbach, and would like to stay in touch with the many friends they made there. That is why we organized a meetup, without any formalities or larger purpose other than to share our experiences by the beautiful IJ-shore in Amsterdam.
---
August 26, 2019 – EFA 2019 Fireside talk
During EFA 2019, CAN together with Club Alpbach Steiermark (Styria) hosted a fireside talk with Alexander Rinnooy Kan (member of the Dutch Senate 2015-2019 and ING Group Executive Board 1996-2006). It was a great opportunity to compare Dutch and Austrian experiences in economics, society, arts and more. Thank you, Club Alpbach Steiermark!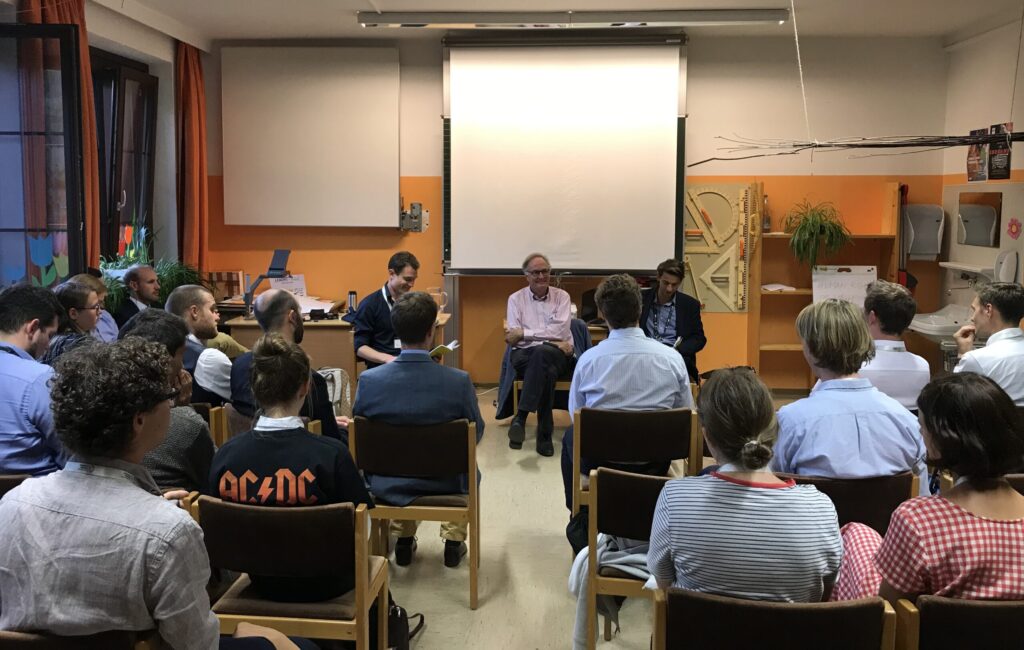 ---
November 24, 2018 – CAN Kick-off Event
The 24st of November was the first official event by Club Alpbach Netherlands. The board introduced the Forum to the attendees and answered questions. The 'borrel' that followed lasted until late.